The zen part of me reflexively answers "Nothing is really necessary. The question is, does home insurance give you peace?" My logical half juts in "Ignore that staid fella. We should calculate whether the cost justifies the insurance coverage."
Ok guys... let me try to please both sides.
For Logical Analysts
Did you know that home insurance is separate from fire insurance? Fire insurance covers solely the structure of your property. Home insurance covers home content, renovation, fixtures and other benefits that are not covered by other types of insurance.
| | | |
| --- | --- | --- |
| | Home Insurance | Fire Insurance |
| Mandatory | No | Yes if property is mortgaged |
| Typical Cost | Tens to hundreds of dollars | Dollars to hundreds of dollars |
| Coverage | Home content, fixtures, renovation, personal liability, incidental expenses | Property structure (e.g. walls, beams, floor) |
For the price of a nice steak dinner, your risk is transferred to an insurer. It sounds like a win-win.
However does the price justify the coverage? There are three parts to this question.
What is the chance that you will claim on the home insurance?
Based on SCDF statistics, around 500 cases of residential fire incidents were reported each year (Note: the fires that happen in a residential estate but outside a home are excluded from this figure e.g. rubbish dump fires). There are about 1.4 million properties in Singapore. Assuming that all homes have an equal chance of catching fire, a fire incident will occur in roughly 1 in 2,750 homes. This is a higher chance than striking one of the top 3 prizes for 4D. Not as low a chance that I'd hope for.
What is the potential claim amount?
This can vary quite a bit from home to home since cost of renovation and furnishings can have a pretty wide range. Getting coverage on home content, fixtures and renovation that are worth $10,000 is definitely not as important as when they are worth $50,000.
In case you don't already know of the fire at Block 38, Bedok South Road in October 2016, a blaze can wreck the entire flat. This mishap was caused by sparks from the homeowner's computer and cables.
What is the impact of not being covered?
We usually only think of our own property when we assess this, leaving us blissfully unaware of another big ticket item: potential damage to properties in the vicinity.
Damage may not be caused soley through burning. Soot from flames can also impact neighbouring properties. Imagine not only having to incur reinstatement cost for your home but also your neighbours'. A home insurance's personal liability cover can provide financial relief in this area.
The last part boils down to this — buy home insurance if you or your family have difficulties getting through the period with your own funds.
For Intuitive Thinkers
Essentially what the zen chap said. There is nothing more than peace. Ohhhmmm.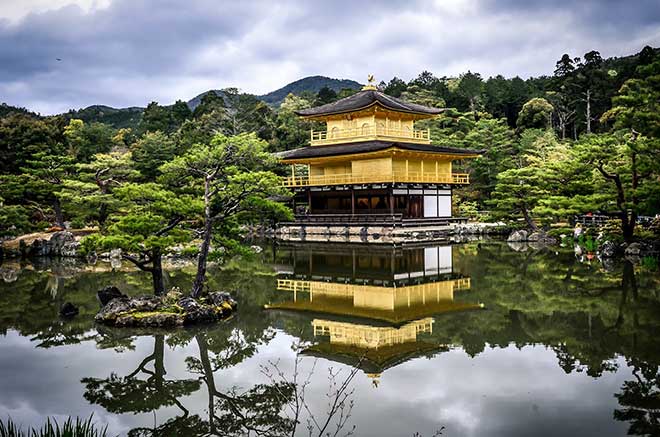 Millions may not be able to buy one's peace of mind. If a couple of hundred dollars can buy peace, would you want to do so?
Oh, there is one last thing. It can be a hassle comparing and buying home insurance. A home insurance comes with a multitude of benefits, some more important than others. Do you need cover for your pet? What about your helper's or visitor's belongings? Does the benefits extend to accidental damage or loss?
Where is that peace now you ask? Wait a sec. And you are done. That is literally all the time that you need for Finko's home insurance comparison to rank these benefits for you. Peace out.